Be the Ripple: 54 Simple Ways to Spread Positivity (Paperback)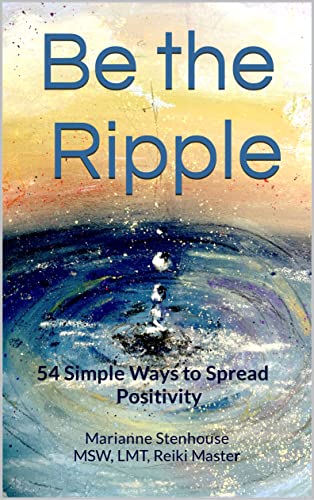 List Price: $12.24
Our Price: $11.99
(Save: $0.25 2%)
Description
---
Do you feel overwhelmed by the thought that you need to do something to help the world? Are you paralyzed, thinking that there is nothing you can do that is big enough to make a difference? Do you want to make a positive impact with small, powerful, simple actions?
Each of us creates ripples through even our smallest actions, influencing the flow and frequency of universal energy all around us. Your ripple sets off a chain reaction joining with infinite interconnected ripples; connecting, interweaving and impacting in amazing ways.
Be the Ripple: 54 Simple Ways to Spread Positivity,
is a guide to help you create positive ripples with higher energetic frequencies. The suggestions in this book are lovingly offered to you as a tool to practice, explore and reflect while taking simple, joyful and impactful actions. You don't need a lot of time or money to help the world thrive. Have fun with the activities in this book and allow the joy to flow. Try one action, all or take the 30-day positivity challenge. Spread the love. Encourage others to join and create their own positive ripples.