Search for Books
ABA Mobile Menu
Discovering Senior Space: A Memoir (Paperback)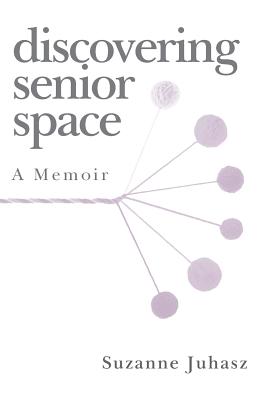 $16.95
NOT on our shelves - Usually Ships in 1-5 Days
Description
---
After a distinguished career as professor of English and women's studies, Suzanne Juhasz decided to retire. She saw retirement as a time to revive old interests and discover new ones. She started writing personal narrative, appeared in plays, took singing lessons, and continued her lifelong ballet classes.
She expected this new phase to be exciting and satisfying. What she didn't anticipate was the uncertainty and anxiety that came with redefining herself in this in-between stage: past middle age but not quite elderly-what she has termed "senior space." She found herself on a journey of self-reflection, looking back on her family-her identities as daughter, granddaughter, mother, and grandmother, on her romantic relationships, and on her thirty-year career to help her understand her present.
In this memoir, Juhasz offers an engaging view into the intimate details of her life: marrying young, having children, becoming a feminist, experiencing divorce, being one of the first generation of women's studies scholars. By sharing her story, she shows that as women mature, they are not cutting the threads of their lives but weaving them into new patterns.
About the Author
---
Suzanne Juhasz is a retired Professor of English and Women's Studies from the University of Colorado, Boulder. In many books and essays she has written on women writers (especially Emily Dickinson), feminist theory, psychology, queer theory, and sometimes ballet. Her books include "Reading from the Heart: Women, Literature, and the Search for True Love" and "The Undiscovered Continent: Emily Dickinson and the Space of the Mind." A recent essay is "Classroom Ballerina: The Sequel," in "Persimmon Tree, An Online Magazine of the Arts for Women Over Sixty." She is the Founding Editor of "The Emily Dickinson Journal." In 1998 she received the Senior Distinguished Scholar Award from the American Association of University Women. She lives in Boulder, Colorado, with her partner. She is a proud mother and grandmother.