Astrology: Secrets of the Signs and Planets (Gothic Dreams) (Hardcover)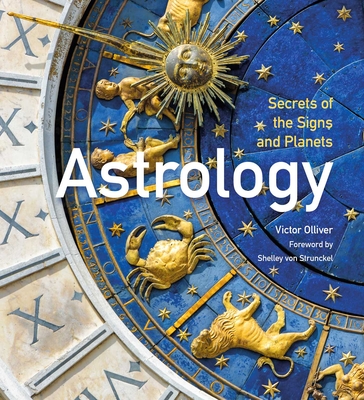 Description
---
Highly illustrated, accessible and fascinating, packed with useful information and charts.

A delightful, illustrated introduction to the wonders of astrology, this book reminds you of the deep-rooted history of astrology before taking you through everything you need to know to get started: the Zodiac, star signs and their qualities, the horoscope chart, houses, planets, aspects, personality, and how to read a chart and start forecasting. Along the way are fascinating facts and helpful tips, and also included are example charts of famous people, a guide to retrogrades and resources for online astrology and taking things further. It will appeal to all interests, whether practical, theoretical or historical. Accompanied by mesmerizing contemporary artwork, this book will inspire and enlighten you.
About the Author
---
Victor Olliver is a leading practitioner and teacher of astrology. Editor of The Astrological Journal, author of Lifesurfing forecast books and Chasing the Dragons: An Introduction to Draconic Astrology, and astrologer to The Lady, he has lectured around the world, and is Media Officer of the Association of Professional Astrologers International.

Shelley von Strunckel is an astrologer, writer and speaker. Hollywood-born, she's also a celebrity-influencer. Her daily, weekly, monthly and yearly columns are published worldwide, and are also available on her website.

Designed and developed at Flame Tree Publishing, independent publisher and creator of fine, illustrated books, journals, notebooks and art calendars. Cookery, lifestyle and computing strand.