Everglades: Exploring a Wetland Like No Other (Paperback)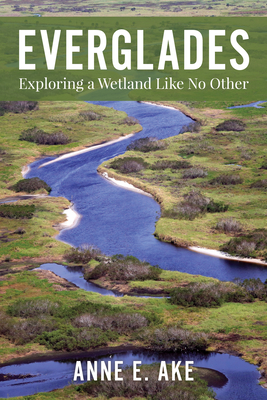 $21.95

NOT on our shelves - Usually Ships in 1-5 Days
Description
---
The Everglades is an environment like no other, spanning from coast to coast across South Florida. With unique creatures like the American Alligator to beautiful birds such as the Great Blue Herons, lovers of wildlife and nature are sure to find enjoyment out on an airboat, paddling their kayak, or walking the boardwalks.
In Everglades: Exploring a Wetland Like No Other, author Anne E. Ake discusses crucial facts, figures, and details about the glades while also enlightening readers on key information regarding conservation and restoration. This book covers important topics such as
The prevalent water level issues the glades face
Invasive species such as the Burmese Python
Up-to-date data on wildlife and environmental factors
Calls to action for conservation and restoration efforts
With over 90 color photos from a variety of stunning wildlife photographers including the author herself, readers new to the Everglades and seasoned glades visitors alike will find beauty and inspiration from this book.
About the Author
---
Anne E. Ake has written books and numerous magazine articles on the arts, people, and nature. She is a member of RMA Bay Watch, the local Audubon group, and the Native Plant Society. Ake worked for By Arts Alliance as a writer, photographer, editor, and designer, where she started the bimonthly magazine Bay Arts and Entertainment. Later, Ake produced newsletters for the US Navy in the Morale, Welfare and Recreation department. As a board member of the Visual Arts Center, Ake started the "Natures Gallery" with Friends of St. Andrews State Park. Ake lived, years ago, on Andrews Air Force Base deep in the Everglades, perfect for her conservationist and naturalist work on the Glades. Now, she lives in Bay County, Florida, in the Panhandle. One of her notable other works, Turning Turtles in Tortuguero, has received many rave reviews from conservationists and those interested in environmentalism.