Search for Books
ABA Mobile Menu
The Sound of Cherry Blossoms: Zen Lessons from the Garden on Contemplative Design (Paperback)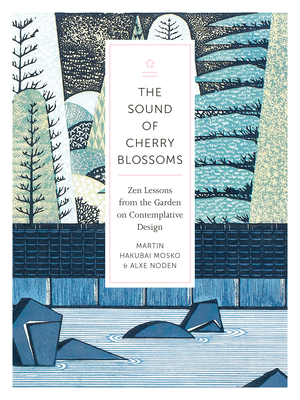 Description
---
Contemplative design and Zen teachings--a look at how we can transform our lives and our work through the lens of Japanese garden design.

Garden design is the way of discovering the garden. And the garden is a metaphor for life itself.
 
Part garden design philosophy and part Zen Buddhism, this book eloquently shows us how the principles of garden design are the same guidelines we can follow to design our life. Intentional living is the subject of design. When we approach our work in the garden, or in our life, through the practice of contemplative design, we can elevate the whole; we can unite the spiritual with the ordinary; we can join heaven and earth.
About the Author
---
Martin Mosko (Hakubai Daishin) is the abbot of Hakubai Temple in Boulder, Colorado, where he teaches Buddhism and design. He is a graduate of Yale University, where he studied art and Sanskrit. In 1974 he founded Marpa, a landscape architecture and building firm whose gardens have won numerous awards and have been published in magazines and books throughout the world. 
 
Alxe Noden is a writer, editor, and photographer who has written several other books, including Landscape as Spirit: Creating a Contemplative Garden (with Martin Mosko), and has made a documentary about the creation of a contemplative garden. She has studied Tibetan Buddhism both in the United States and abroad for more than twenty-five years.
Praise For…
---
"The Sound of Cherry Blossoms is a profound, soulful book. Simple and practical but also expansive, it offers wise instruction about how to create a garden that facilitates contemplation. But it does much more than this. It invites readers into serious reflection about how to enter more deeply into life, how to cultivate true awareness of the living world and of oneself as part of the larger whole. This is the transformative vision at the heart of this beautiful, precious book."
—Douglas E. Christie, author of The Blue Sapphire of the Mind
 
"In this meditation on contemplative design, Mosko and Noden delicately balance practical advice and spiritual insight. An antidote to the mindlessness of computer-driven design, this book understands design as part of a holistic process of finding harmony. Written with concision and clarity, the authors show how the worlds of spiritual practice and landscape design come together in the contemplative Japanese garden. The Sound of Cherry Blossoms is an important manifesto."
—Kendall H. Brown, author of Quiet Beauty and Visionary Landscapes
 
"It was in our monastery's sacred garden on Kauai island—a garden that Martin Mosko helped create—where this book took wing. Through him and his work, he taught me that if a garden is created with awareness from the beginning, it will become divine. Mosko and Noden can teach us how to make that happen, inside and out."— Sadasivanathaswami