Red Glass (Readers Circle (Delacorte)) (Prebound)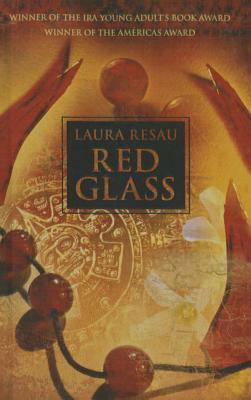 Description
---
★ ""A captivating read."--"School Library Journal," Starred"
One night Sophie and her parents are called to a hospital where Pedro, a six-year-old Mexican boy, is recovering from dehydration. Crossing the border into Arizona with a group of Mexicans and a coyote, or guide, Pedro and his parents faced such harsh conditions that the boy is the only survivor. Pedro comes to live with Sophie, her parents, and Sophie's Aunt Dika, a refugee of the war in Bosnia. Sophie loves Pedro--her "Principito, "or Little Prince. But after a year, Pedro's surviving family in Mexico makes contact, and Sophie, Dika, Dika's new boyfriend, and his son must travel with Pedro to his hometown so that he can make a heartwrenching decision.
"An IRA Award Winner
An Americas Award Honor Book
An ALA-YALSA Best Book for Young Adults
A Colorado Book Award Winner
A Cybil Award Finalist
A "School Library Journal "Best Book
A Richie's Pick.