Leptin: Leptin Resistance: The Hunger effect, Leptin and its resistance - Losing Weight and Staying Healthy (Paperback)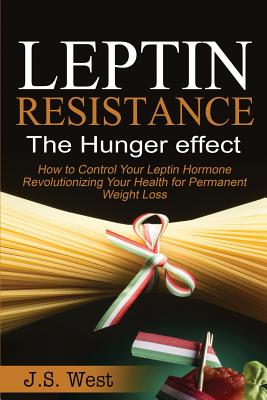 $6.99

NOT on our shelves - Usually Ships in 1-5 Days
Description
---
Over 25 healthy recipes from an experienced chef included in this book Once you are done reading this book you will feel a rebirth to life. Your health will be regenerated and your stress will fly away as you learn to block out all of the poor choices that you made. In this short book I will elaborate on Leptin, better known as the little voice inside your head that begs you to stop eating. This book will also treat on the side effects of Leptin, its role in our body, the foods that stimulate Leptin response, tricks on how to manage your cravings that can influence the production of Leptin as well as treating Leptin resistance. The purpose of this book is to reconnect with your inner voice and further understand the basics of the art of ingesting food. So let's get started This is A Preview Of What You'll Learn...
Controlling your appetite
Confronting your urges
Insight on making healthier choices
Reversing the damage done
Some home-made recipes from an experienced chef
and much, much more
Would You Like To Know More?
Download your copy today
Take action NOW and download
"Leptin: The Hunger effect, Leptin and its resistance - Losing Weight and Staying Healthy "
for a limited time discount of only $2.99 Available on PC, Mac, smart phone, tablet or Kindle device. (c) 2015 All Rights Reserved.