The World's Wife (Paperback)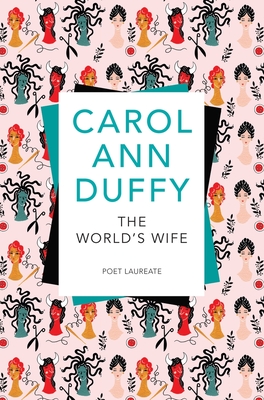 $17.95
Usually Ships in 1-5 Days
Description
---
Who? Him. The Husband. Hero. Hunk.
The Boy Next Door. The Paramour. The Je t'adore.

Behind every famous man is a great woman—and from the quick-tongued Mrs. Darwin to the lascivious Frau Freud, from the adoring Queen Kong to the long-suffering wife of the Devil himself, each one steps from her counterpart's shadow to tell her side of the story in this irresistible collection. Original, subversive, full of imagination and quicksilver wit, this is Carol Ann Duffy at her beguiling best.
About the Author
---
Carol Ann Duffy has been Britain's Poet Laureate since 2009. Her collections include The World's Wife, Rapture, and The Bees, which won the Costa Poetry Award. She has also received the Whitbread, Forward and T. S. Eliot Prizes, and the Lannan and E. M. Forster Prize in the U.S.
Praise For…
---
"Duffy's dramatic monologues expressing the perspectives of famous men's wives resemble the potato chips in the old ad campaign, for it is hard to read just one. . . . Although intentionally more humorous than Anne Sexton's fairy tale retellings or Ann Stanford's re-envisionings of Greek myths, Duffy's takes on the stuff of legends are as richly rewarding as those much-admired poems." —Booklist
"[Duffy] offers us the past as it could have been. . . . [Her] project recalls the poems of the Americans Ai and Pamela White Hadas, but the élan of this volume sets it apart, the characters (and poems) triumphant." ―New Yorker