Mythbusting the Great Outdoors: What's True and What's Not? (Paperback)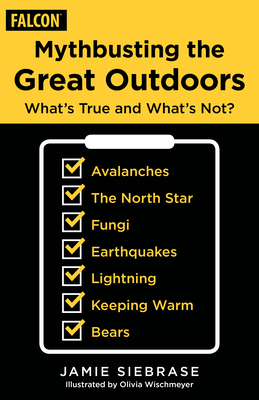 Description
---
The skeptic's guide to everything you thought you knew about life outside.
Mythbusting the Great Outdoors tackles a wide range of common misconceptions plaguing the world of outdoor adventure, using science to debunk beliefs even longtime nature lovers might erroneously take as fact.
About the Author
---
Jamie Siebrase is a Denver journalist and the author of Hiking with Kids Colorado: 52 Great Hikes for Families. When she's not on an adventure, she's writing about the outdoors and parenting for a variety of newspapers and magazines. Olivia Wischmeyer is an Albuquerque New Mexico -based interdisciplinary artist. Find her work online at OliviaWischmeyer.myportfolio.com.