Overview: A New Perspective of Earth (Hardcover)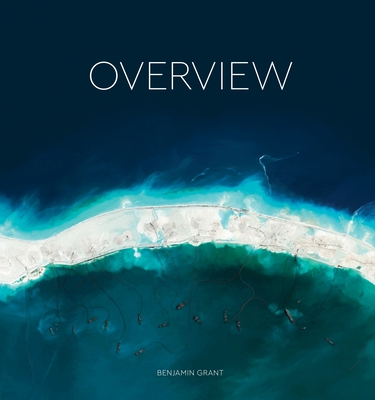 Description
---
A stunning and unique collection of satellite images of Earth that offer an unexpected look at humanity, derived from the wildly popular Daily Overview Instagram project.

Inspired by the "Overview Effect"—a sensation that astronauts experience when given the opportunity to look down and view the Earth as a whole—the breathtaking, high definition satellite photographs in OVERVIEW offer a new way to look at the landscape that we have shaped. More than 200 images of industry, agriculture, architecture, and nature highlight incredible patterns while also revealing a deeper story about human impact. This extraordinary photographic journey around our planet captures the sense of wonder gained from a new, aerial vantage point and creates a perspective of Earth as it has never been seen before.
About the Author
---
Benjamin Grant is the author of Overview and also oversees the Instagram project Daily Overview, from which the book takes its inspiration. Since he began the project in December 2013, his daily posts have both delighted and challenged his audience from all corners of the globe. For Overview, Grant has curated and created more than 200 original images by stitching together numerous high‑resolution satellite photographs. With each image, he aims to not only inspire a fresh perspective of our planet but also encourage a new understanding of what human impact looks like. Grant graduated from Yale University, where he studied world history, art history, and rowed on the heavyweight crew team. He lives and rides his bike in New York City.

Praise For…
---
As seen in The New York Times, Fodor's, Mental Floss, American Photo, and many more...

"A compendium of spectacular satellite imagery...Overview documents the impact of human existence."
–Wall Street Journal

"Absolutely gorgeous, yet utterly gut-wrenching"
–Wired

"Stunning, surprising and intriguing photographs of Earth from the skies."
–The Guardian

"Photos of earth from above will change your outlook of the planet"
–Fast Company 

"Incredible images that show Earth's surface as you've never seen it before"
–BBC

"Grant's book...uses satellite photography to reveal both environmental wonders and suburban sprawl from a new perspective."
–Los Angeles Times

"From far away, it's possible to get a glimpse of what connects us, and why it's worth protecting."
–Boston Globe

"Hypnotic images from across the globe"
–Daily Mail

"Totally breathtaking"
–Thrillist

"A unique view of the globe we all call home."
–Smithsonian

"The awesomeness of earth from above"
–The Atlantic

"Stunning"
–Huffington Post

"A tour de force of research and image presentation"
–American Photo