Europe by Train (Paperback)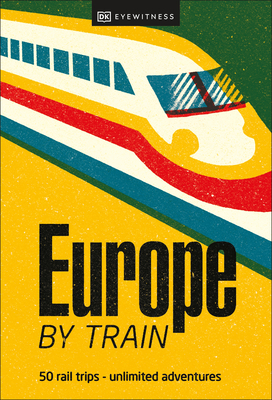 Description
---
Take to the rails and have a European adventure with this inspiring and practical guidebook.

Thanks to Europe's ever-expanding and improving rail network, there's never been a better time to explore this diverse continent by train. But with so much ground to cover, it can be difficult to know where to start – and that's where Europe by Train comes in. 

Compiled by a team of travel experts, our 50 hand-picked itineraries will kickstart your plans, showing you how to join the dots between Europe's must-see destinations and introducing you to plenty of lesser-visited stops along the way. Featuring a mix of short trips and epic adventures, cross-continent and region-specific itineraries, this book provides endless inspiration, whether you're looking to hop between Europe's capitals, explore Scandinavia or experience the best of Italy.

Packed inside Europe by Train you will find:

- 50 inspiring and practical itineraries for exploring Europe by train.
- Routes cover a variety of distances, from four-day trips to month-long adventures. 
- Each route covers either an epic cross-continent journey (eg from the North to the South, East to West) or a particular area, region or country (eg Beneluxe, Northern Italy, Finland), with the text describing the places you stop at rather than the journey between them.
- Practical information details how to get between each stop, total distance travelled, trip duration and ticketing tips.
- Some routes feature suggested detours and opportunities to extend your trip.

Once your head is well and truly packed with rail trip ideas, you'll be ready to start planning out the details. This handy guidebook has all the route infographics, network maps and practical information – including advice on what tickets to buy, how to catch connections and tips for travelling on night trains – you need to get started. We've also included detours and opportunities to extend the route, so you can curate your own rail adventure.