Orangutans: Their History, Natural History and Conservation (Hardcover)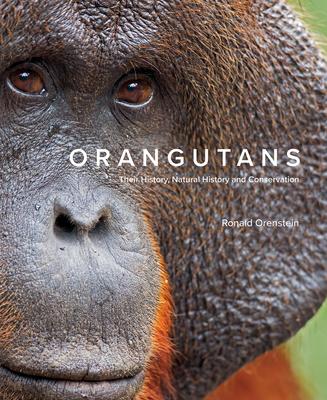 $49.95

Coming Soon - Available for Pre-Order Now
Description
---
Native to the forests of Sumatra and Borneo, wild orangutans are listed as critically endangered. The rarest of them all, the Tapanuli orangutan, was only recognized as a separate species in 2017, and today, it is the rarest great ape in the world. In Orangutans, zoologist and conservationist Ronald Orenstein draws on the latest research to survey the natural and cultural history of these charismatic red apes as well as their present and future.
Divided into three parts, the book first traces orangutan ancestry from the distant past to the present and then explores the various roles orangutans have played throughout human history, from Indigenous cultures in Southeast Asia, to European colonialism and scientific exploration, to the pop culture of today. Part two details the latest scientific discoveries about orangutans and what we currently know about their habitat, diet, behavior, social structures and abilities. The final section of the book turns to the threats orangutans face today, from the destruction of their forest homes for agriculture to deliberate killings, captures and the illegal trade that supplies animals for display, collection and entertainment. The author also surveys the efforts being made to save them from extinction, to preserve their ecosystems and to return orphaned orangutans to a life in the wild.
Featuring over 150 full-color photographs, maps, a list of orangutan organizations to support and an extensive bibliography, Orangutans is an important, engaging and beautiful work about one of nature's most captivating animals.
About the Author
---
Ronald Orenstein is a zoologist, lawyer and wildlife conservationist who has written extensively on natural history issues His most recent books are Ivory, Horn and Blood, Butterflies and Hummingbirds He lives in Ontario, Canada, and spends several months each year in Sarawak, Malaysia