Pre-Purchase Books at BBS!
Did you know that you can pre-purchase any upcoming release at Boulder Book Store? On our website, simply search for a title and click "Add to Cart." Or if you're in the store, ask a Bookseller to place a pre-purchase for you. You can pick up your book at the store once it is released, or you can have it shipped to you- simple as that!
Pre-purchasing books at Boulder Book Store helps authors and you'll be supporting a locally owned, independent business. It's a win-win!
Keep an eye on this page for upcoming releases we think you'll love, and to take advantage of EXCLUSIVE pre-purchase gifts like pins, tote bags, bookmarks, and signed copies or bookplates. *All pre-purchase gifts are available only while supplies last.*
---
Jill Lepore, This America
On our shelves 5/28/19
With dangerous forms of nationalism on the rise, Lepore, a Harvard historian and New Yorker staff writer, repudiates nationalism here by explaining its long history (and the history of the idea of the nation itself) while calling for a "new Americanism" -- a generous patriotism that requires an honest reckoning with America's past.
---
Elizabeth Gilbert, City of Girls
On our shelves 6/4/19
From the # 1 New York Times bestselling author of Eat, Pray, Love and The Signature of All Things comes a delicious novel of glamour, sex, and adventure about a young woman discovering that you don't have to be a good girl to be a good person.
Beloved author Elizabeth Gilbert returns to fiction with a unique love story set in the New York City theater world during the 1940s. Told from the perspective of an older woman as she looks back on her youth with both pleasure and regret (but mostly pleasure), City of Girls explores themes of female sexuality and promiscuity, as well as the idiosyncrasies of true love.
---
Blake Crouch, Recursion
On our shelves 6/11/19
Special pre-purchase promotion! Receive an exclusive drawstring backpack and bookmark with your pre-purchase of Recursion, while supplies last!
From the New York Times bestselling author of Dark Matter and the Wayward Pines trilogy comes a relentless thriller about time, identity, and memory — his most ambitious, mind-boggling, irresistible work to date.
Meet Blake Crouch at Boulder Book Store on Tuesday, June 11th at 7:30pm!
---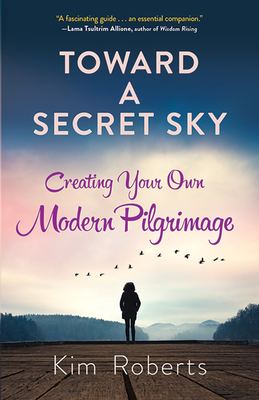 Kim Roberts, Toward a Secret Sky
On our shelves 6/12/19
"A kind and accessible book that supports the human longing for a meaningful life." -- Elizabeth Mattis Namgyel, author of The Logic of Faith

Toward a Secret Sky is a guidebook for modern pilgrims who are searching for encouragement in following their commitment to a spiritual path. Kim Roberts acts as a friendly guide, helping people navigate the strange and exhilarating journey of a spiritual seeker. She shares stories from her own years of pilgrimage in places like India, Thailand, and Bhutan, and prompts readers to jump-start their unique path of discovery with meditation and writing exercises.
Kim Roberts holds a Masters degree in psychology and has been a practicing psychotherapist for over 20 years. She has spent the better part of 15 years in South and Southeast Asia, leading retreats that offered yoga, sitting meditation, coaching, and creative writing as tools for personal growth. She is currently based in Crestone, Colorado. Her website is www.kimroberts.co
Meet Kim Roberts at Boulder Bookstore on Wednesday, June 12th at 7:30pm!
---
Colson Whitehead, The Nickel Boys
On our shelves 7/16/19
Special pre-purchase promotion! Receive an exclusive limited-edition bookmark with your pre-purchase of The Nickel Boys, while supplies last!
In this bravura follow-up to the Pulitzer Prize, and National Book Award-winning #1 New York Times bestseller The Underground Railroad, Colson Whitehead brilliantly dramatizes another strand of American history through the story of two boys sentenced to a hellish reform school in Jim Crow-era Florida.