Killing Vincent: The Man, the Myth, and the Murder (Hardcover)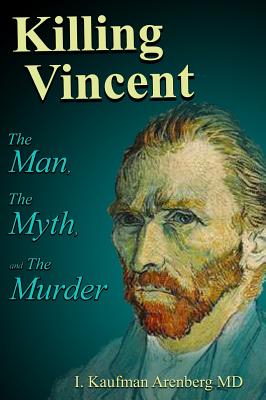 $49.95
Usually Ships in 1-5 Days
Description
---
Killing Vincent: The Man, The Myth, and The Murder is a non-fiction historical cold case murder mystery about the death of the world-renowned artist, Vincent van Gogh.
On July 27, 1890, Vincent van Gogh came stumbling into his room in the Ravoux Inn, in Auvers-sur-Oise, France, bleeding from a wound in his abdomen. Thirty-six hours later, Vincent was dead. The common myth, which has prevailed for over one hundred years, is that the "mad" artist shot himself in a wheat field after suffering from years of unhappiness and "insanity." But is that what really happened?
I. Kaufman Arenberg MD has studied and written about Vincent for over thirty years, and he never believed the nineteenth-century legend that the artist committed suicide. Now, he puts forth a different side of the story, one bolstered by new, twenty-first-century forensic evidence. In Killing Vincent: The Man, the Myth, and the Murder, Arenberg strips back the layers of misunderstanding surrounding Vincent's final days to determine once and for all if the painter really shot himself--or if he was murdered.